I have been rummaging around and have found a box of goodies.
That assumes you consider MDF bases and D6 goodies of course.
I am flogging them off cheap.
10 x 10mm white D6 = 50p
10 x 20mm x 25mm MDF bases = 50p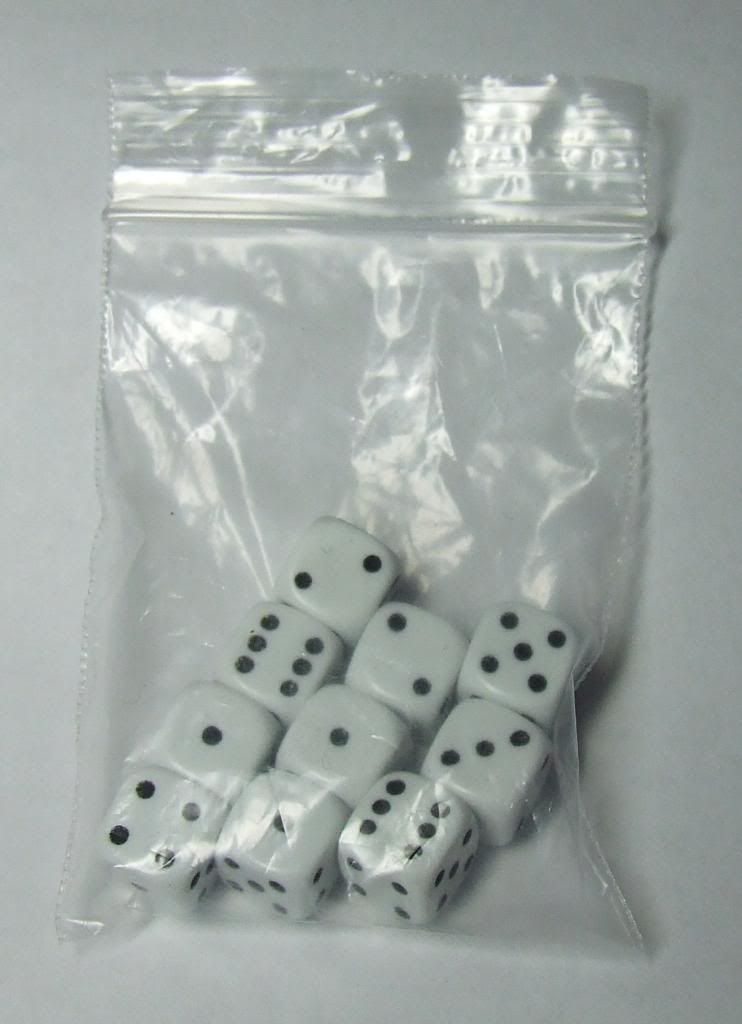 If you want any, drop me an e-mail with how many of what and I will send you a PayPal invoice.
Michael.